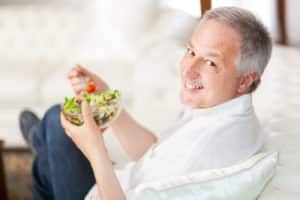 Long Term Care is one of the most pressing issues and likely the greatest retirement expense facing Americans today– it will only get more urgent as the nation ages.
Consider this:
At least 70% of people over age 65 will require some long term care services at some point; more than 40% will need care in a nursing home – U.S. Department of Health and Human Services
40% of individuals receiving long-term care are between the working ages of 18-64. – American Academy of Actuaries
The cost of long term care in the U.S. has increased for the ninth consecutive year, most of these increases are outpacing inflation – Genworth Financial Cost of Care Survey, conducted by CareScout,
The national average median cost of one year in a private nursing home room is $81,030 – Genworth Financial Cost of Care Survey, conducted by CareScout, 2012
It's important to consider care options while a person is healthy. That's when the best rates and options are available and families are in much better emotional shape to discuss long term care-related planning. The simple truth is that during a crisis, situations can quickly escalate and cause tension or introduce issues that could have otherwise been avoided.
While there is much to gain by talking as soon as possible, there's a staggering amount to lose if we miss the chance. The list is long, but here are just a few things you should know now, rather than discovering them the hard way later:
Health insurance and Medicare cover virtually none of the cost of nursing homes, assisted-living facilities or in-home care– the care many people require late in life. Many people pay out of pocket until they are practically destitute and then Medicaid (Medi-Cal in California) kicks in. Many who thought they had saved adequately end up impoverished, getting substandard care.
Without a durable power of attorney (a simple document that is easy to obtain), you may have to go to court to gain guardianship over your parent so you can handle his or her affairs if he or she becomes incompetent. Guardianship is necessary so you can handle your parent's affairs. Going to court is expensive, time-consuming and stressful.
A loved one's health status can change over night. It's better to have long term care plans and insurance in place prior to their health taking a turn. At that point it may be cost prohibitive or simply may no longer be an option due to the age or health of the person who will need care or coverage.
Many of the best care facilities have waiting lists, and some of them require that your parent be able to live independently in order to move in.
Sometimes it is not the big health problems that ruin the golden years, but the smaller annoyances– the inability to pursue a loved hobby, the difficulty hearing, or the fear of falling. When you talk, try to get at these less obvious issues too, as many of them can be resolved.
Being prepared will mean less work, less stress, less worry and fewer regrets. Talk. Talk now. Because we need to prepare for aging like we prepare for everything else in life.
If you are ready to talk to a long-term care insurance expert call
Steve Elliott at (858) 350-3161.