5 Steps to Balance Long-Term Care Planning
Long-Term Care Insurance Quote San Marcos CA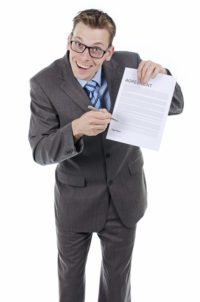 When you're planning for retirement, what do you think about most? The average individual would probably consider traveling, taking up hobbies they never could before due to a lack of time, and other such situations. If you never thought about long-term care or properly planned for it, you may be missing out on some good opportunities to stay safe and well protected financially, physically, and emotionally.
It's a good idea to begin planning for the potential need for long-term care now, as opposed to waiting until a medical emergency, injuries, or some other situation arises.
Below are five steps that can help you balance life now with long-term planning, including the prospect of looking into long-term care insurance.
1. Understand the cost.
Look at the cost of long-term care. This can include home care, assisted living, nursing home care, independent living, and other potential senior care options.
Next, look at the cost of long-term care insurance. When you begin realizing that long-term care could cost tens upon tens of thousands of dollars every single year, what would you or your family do in the event you needed long-term care for, let's say, five years? It could financially ruin many people.
That's why long-term care insurance is a far more cost-effective option.
2. Learn what to expect in the future.
You need to be realistic about your future. Everyone, as they get older, will begin dealing with increased risks for various health issues. They will also lose strength and, eventually, may have difficulty maintaining balance. That can make it more difficult to perform basic tasks we often take for granted as younger, healthier adults.
3. Speak to a broker.
When you begin realizing the benefits of long-term care insurance, it's a good idea to sit down and speak to a broker directly. You can go online and probably find a number of quotes, but you need to be ensured that you will be properly protected for your future.
Some unscrupulous firms or companies may make you believe you will be protected for years and years with proper coverage, but may only provide 'long-term coverage' for one year or so.
4. Consider long-term care insurance an investment.
In most cases insurance is an expense. In this case, think of it as an investment. It's true that you may never need that insurance policy, and we hope that's the case because you'll be healthy enough to take care of yourself, but in the event it's needed, it's a small investment to protect your assets in the future.
5. Start as early as possible.
When you consider long-term care insurance, the sooner you start, the more cost-effective it will be.
If you or a loved-one are considering a Long-Term Care Insurance Quote in San Marcos CA, please contact Steve Elliott at Capstone Insurance for an honest discussion about your future and your options. Call today (858) 350-3161.
Latest posts by Steve Elliott
(see all)