Where Can You Turn to Find Out About Long-Term Care Insurance?
Long-Term Care Insurance Companies Rancho Penasquitos CA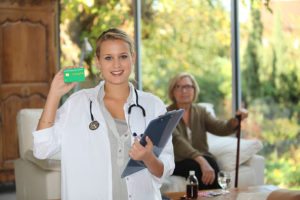 Perhaps you've only recently discovered that there is such a thing as long-term care insurance. That's a good thing to learn about now. It's far better to learn about these things when we don't need them than to discover they were available when it's too late to get that type of coverage.
Long-term care insurance can help pay for many different types of long-term care. Most of us don't want to think about the prospect of requiring any type of long-term care. That's because it would mean we are dealing with some type of serious issue, whether it was the aftermath of a heart attack, stroke, or other medical emergency, injuries sustained in an accident, or major surgery that was absolutely necessary.
Short-term care may be covered by certain health insurance policies or families may find it reasonable to pay for this out-of-pocket. What happens, though, when that short-term care suddenly begins rolling out and becoming necessary for weeks or even months on and?
That's where long-term care insurance can pay dividends.
Don't think about long-term care insurance as any type of investment. It is insurance. A person who carries this type of insurance may never need to use it, but when you consider the cost of long-term care, even home care, which can cost $40,000 per year or more for full-time care, and assisted living can cost $55,000 per year or more, and nursing home care can cost $75,000 per year or more, that can potentially financially cripple an entire family.
So, where do you turn to find out more about long-term care insurance?
If you have an insurance broker you use for homeowner's insurance, auto insurance, health insurance, or even life insurance, that may be a good place to start. Not every insurance company offers long-term care insurance, but there are plenty of insurance companies all across the country that are offering long-term care insurance.
How much will the policy cost?
There's no way to answer that accurately. Everyone is different and every situation will be different. Your medical history may come into play. Your age will certainly be a factor. It's a lot more affordable on a monthly basis to begin carrying long-term care insurance in your 40s as opposed to waiting until you are in your 60s.
We don't know what tomorrow will bring. You may be involved in an accident and spend many months in the hospital and many more months or years trying to recover. No one wishes that on anyone, but if there's a possibility that could happen, you could protect yourself, your family, and your assets by looking into long-term care insurance now.
If you or a loved-one are considering Long-Term Care Insurance Companies in Rancho Penasquitos CA, please contact Steve Elliott at Capstone Insurance for an honest discussion about your future and your options. Call today (858) 350-3161.
Latest posts by Steve Elliott
(see all)