7 Key Components of Care a Comprehensive Long-Term Care Insurance Policy Covers
Long-Term Care Insurance Del Mar CA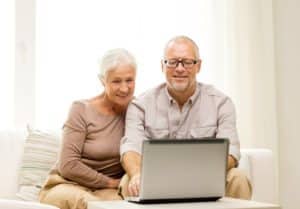 Purchasing long-term care insurance is a great idea for anyone, especially as they get older. The older a person is, though, the more expensive the policy will likely be. It's similar to life insurance, and while many people hear a great deal about life insurance policies and why it's so important to have one, especially when they have family who rely on them, there's not enough information or marketing for long-term care insurance policies.
When shopping around for a long-term care insurance policy, make sure the policy will cover these following seven key components. 
Key Component #1: Care in your home. 
You want to make sure that long-term care insurance policy is going to provide payment for in-home care. This can include basic home care support from an aide or series of aides who can assist with bathing, toileting, getting dressed, and other physical needs. It should also include skilled nursing, occupational therapy, speech therapy, and physical therapy.
Key Component #2: Adult day service centers. 
Adult day service centers may be necessary for some seniors. If the senior wants to spend time with others or would require some support, though, a home care aide is generally a much better option.
Key Component #3: Hospice care. 
End-of-life care can be costly, so make sure any long-term care insurance policy also includes hospice care.
Key Component #4: Respite care. 
In the same vein as hospice care, respite care can be extremely important, especially for those seniors who may be dealing with certain medical issues. Respite care may be necessary for short or long-term, and the right long-term care insurance policy should include respite care in it.
Key Component #5: Assisted living. 
Any valuable long-term care insurance policy should also provide some coverage for assisted living. If the senior decides they want to move into one of these communities as opposed to remaining home, even though they could be getting a great deal of support from home care aides, these policies can offset a significant portion of the cost of assisted living.
Key Component #6: Alzheimer's special care facilities. 
Even though the senior may not have been diagnosed with Alzheimer's or some other form of dementia yet, it could still happen. Making sure the insurance policy covers care for certain forms of dementia, especially Alzheimer's, it can be incredibly important.
Key Component #7: Nursing homes. 
The most expensive type of senior care is nursing home care. This is usually reserved for those seniors and others require a significant level of direct medical assistance and care throughout the day and during the overnight hours.
Home care is a much more affordable option, but if nursing home care is absolutely necessary, you want to make sure it's covered by the long-term care insurance policy you choose.
If you or a loved-one are considering 

Long-Term Care Insurance in Del Mar CA

, please contact Steve Elliott at Capstone Insurance for an honest discussion about your future and your options. Call today (858) 350-3161.
Latest posts by Steve Elliott
(see all)