3 Important Things to Know About Long-Term Care
Long-Term Care Insurance Cost Rancho Penasquitos CA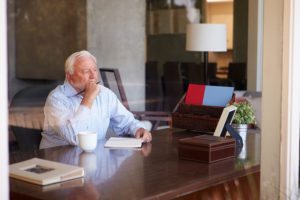 When you're staring at the barrel of those Golden Years, what do you think about? Maybe you think about retirement, no longer having to work 10, 12 hours a day to get ahead and build a strong retirement portfolio.
Maybe you think about traveling, spending more time with your family, including grandchildren, or even starting some hobbies you always had an interest in.
What many people don't think about until it's too late is the prospect of long-term care. However, as people get older and deal with increased health issues and other situations, the need for long-term care may increase.
Everyone is different, so some may reach their mid or late 70s and require almost around-the-clock care while others will never need any type of assistance until the final months of their life, even if they reach their late 90s or surpass 100.
In truth, it's a good idea to consider the prospect of long-term care. Even though, in your 50s or 60s that prospect doesn't seem necessary at all, things will change. Health can decline, physical challenges can increase, and emergency situations can arise without notice. Most people who suffer a heart attack or stroke never really thought it was going to happen to them, at least not when it did.
Here are three important things you should know about long-term care.
1. Depending on the type of care, it can be costly.
The average cost of in home care from a home care aide is $19 per hour, on a national average. Assisted living, on average, can cost $3,293 per month. Nursing home care can cost, on average, $6,235 per month or more (LongTermCare.gov).
There are some regions of the country where these numbers can almost be slashed in half, but there are others where they can actually be a lot more than that. Consider how quickly a retirement portfolio or assets could disappear as a result.
2. Medicare will not pay for long-term care, except in limited situations.
It's easy to assume Medicare or Medicaid would pay for long-term care, but it will only cover short-term care. In extreme and very limited situations, it may cover long-term care, but don't count on it.
3. Most long-term care is not medically driven.
Yes, some long-term care may very well be ethical in nature, such as the need for a visiting nurse, but the vast majority of it is support for basic daily tasks and daily living.
The more you know about long-term care, the easier it becomes to understand how important proper long-term care insurance will be.
If you or a loved-one are considering a Long-Term Care Insurance Cost in Rancho Penasquitos CA, please contact Steve Elliott at Capstone Insurance for an honest discussion about your future and your options. Call today (858) 350-3161.
Latest posts by Steve Elliott
(see all)